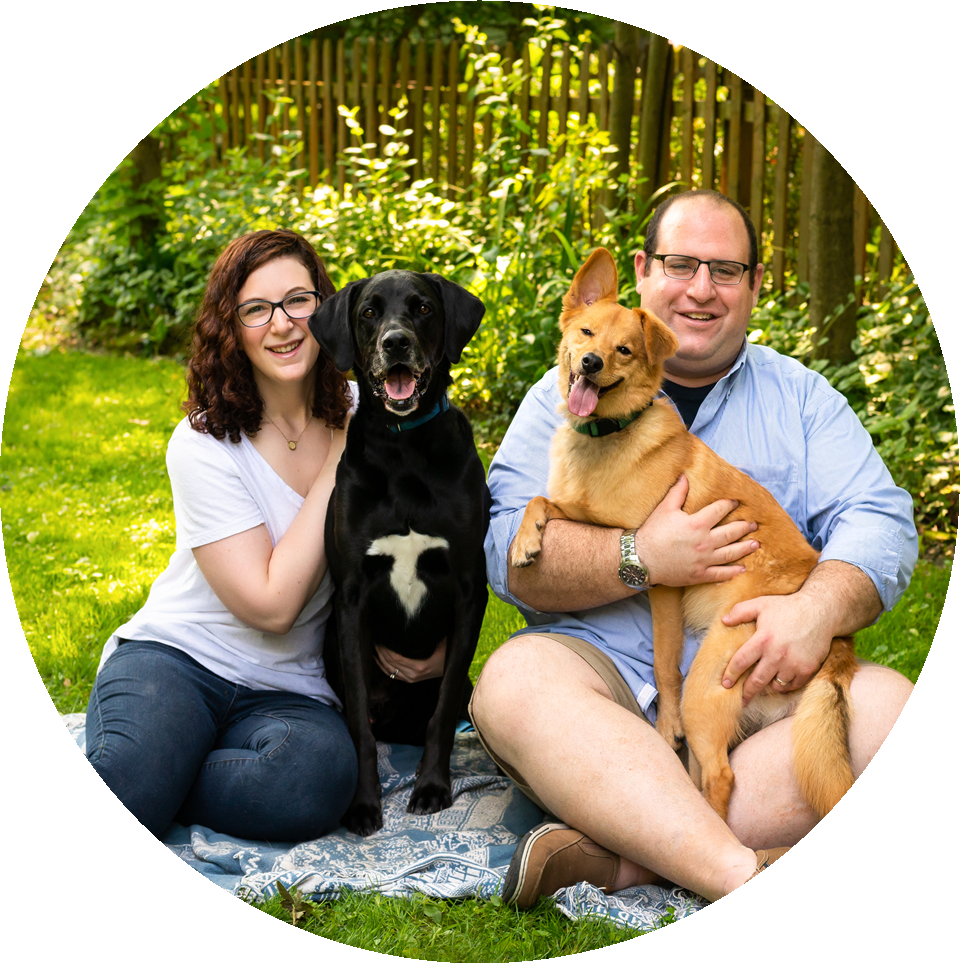 First of all, thank you. Thank you for reading our profile, thank you for considering us to parent your child, and thank you for your strength, courage, and incredible love you have for your baby. Before you get to know us, we want you to know how much we respect this incredible decision you are making. Your love for your baby will always be an important part of your child's life.
As parents, we plan to be open with your child and create a nurturing home filled with support and unconditional love. We want your child to know how much you love them, and how that love brought them to us. We hope to encourage a mutual relationship, and are willing to discuss openness, including exchanging pictures and letters and perhaps visits.
We met 8 years ago on a blind date. Greg called Jackie and asked her to coffee, and it turned out neither of us even like coffee – we both had hot chocolate. We had instant chemistry after our first date, and that let to us spending more time together. This led to many more dates. We went to comedy shows, arcades, movies and more. We had so much in common and endless topics to talk about. Greg proposed to Jackie in 2013, on the two year anniversary of when he asked Jackie out on their first date. We got married a year later and celebrated with a big wedding that included a hot chocolate bar to commemorate our first date. We complement each other in many ways. Where Greg is logical and a problem solver, Jackie uses emotions to feel her way through a problem. Whatever happens, we always use each other's best assets to work it out.
After 8 years together, we cannot wait to begin this new phase of our lives by becoming parents. Our families couldn't be more thrilled, including our dogs, who look forward to becoming big brothers. Greg loves football and roots for the Browns and Ohio State. Jackie loves everything musical. She plays the flute and loves to go to Broadway shows. Greg and Jackie both love to travel and can't wait to take your child all over the world, creating amazing memories.
We are pretty fortunate to have most of our family and friends living right in our hometown. We get to see everyone all the time, and the ones that don't live around the corner, we visit pretty frequently. All of our parents and grandparents live only 10 minutes from our home. We see our parents about once a week for family dinners and get-togethers. They are always there to give us a helping hand, whether we are putting together a piece of furniture, or cooking a holiday dish. We are incredibly close with our friends as well. We love traveling with them, trying new things, and celebrating life's big moments together. Our friends and families will be very involved in your child's life. We can't wait to learn about you and wish you all the best.
Jackie and Greg