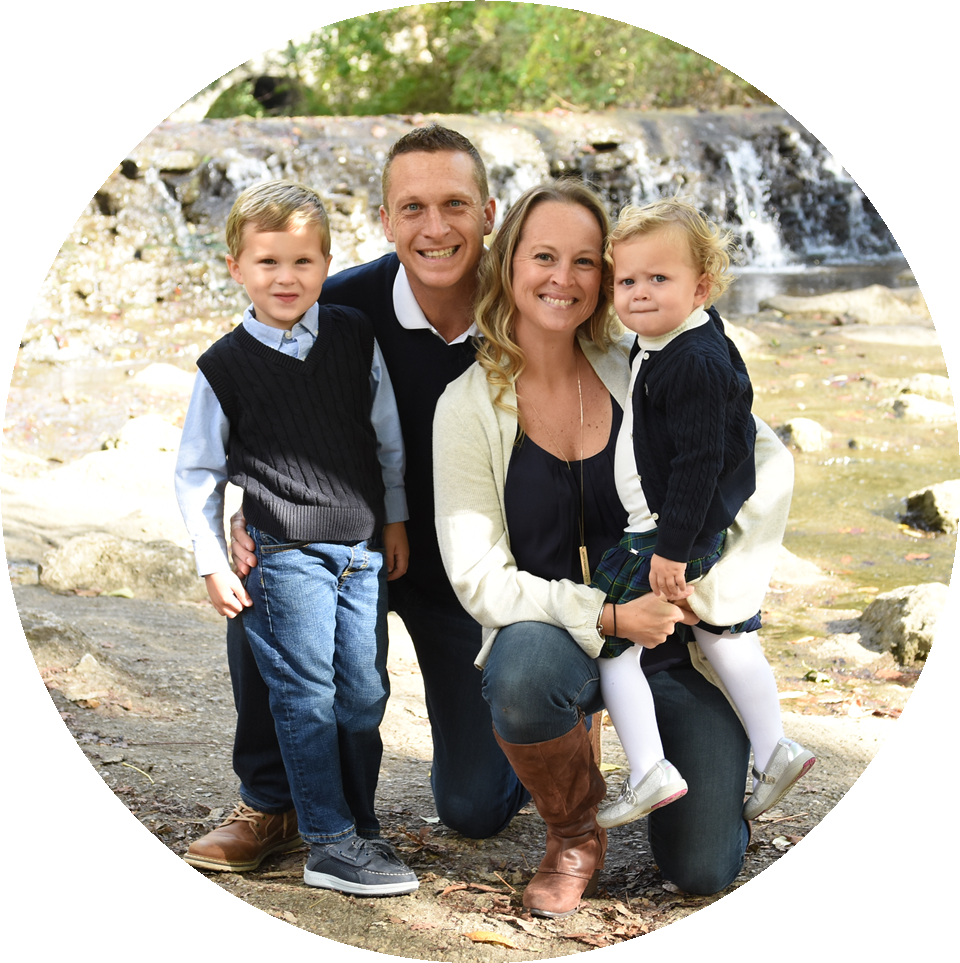 Hello! We thank you for taking a moment to take a glimpse at our family…but it is only a glimpse. Please know that we feel you are so incredibly courageous and selfless and we are praying for you all the time during this part of your journey.
We felt the call to adopt many years ago before having kids of our own. When we were blessed to have a son and a daughter we knew that was God's way of showing us his plan, and that our next step in growing our family was to adopt.
We live in the suburbs and we are in a neighborhood that is a little outside of the busy areas so it is a bit quieter. Our neighborhood is full of kids who always seem to be out on bikes and playing in the streets. We have a swing set, a pool, a basketball hoop and many outside toys. We love to be active and get outdoors whenever we can. Our neighborhood has a pond where the kids can go fishing too. We live near a larger amusement park, the zoo, a children's museum and many other fun places that we enjoy.
Amanda is a working mother. She teaches children with special needs and finds it a true honor and privilege to get to work with them and their families. Michael works in Operations. His really enjoys physical activity like working out, shooting basketball, playing with the kids and many other things. Amanda and Michael are Christian. They have two children, Mac and Brooklyn.
All of their extended family members live close by and they spend time with all of them. Amanda and Michael have a family mission statement: We trust in God's plan, we are truthful, we look for joy, we try to bring joy to others, we work hard, we protect each other, we are a team, & we have hope.
Michael and Amanda